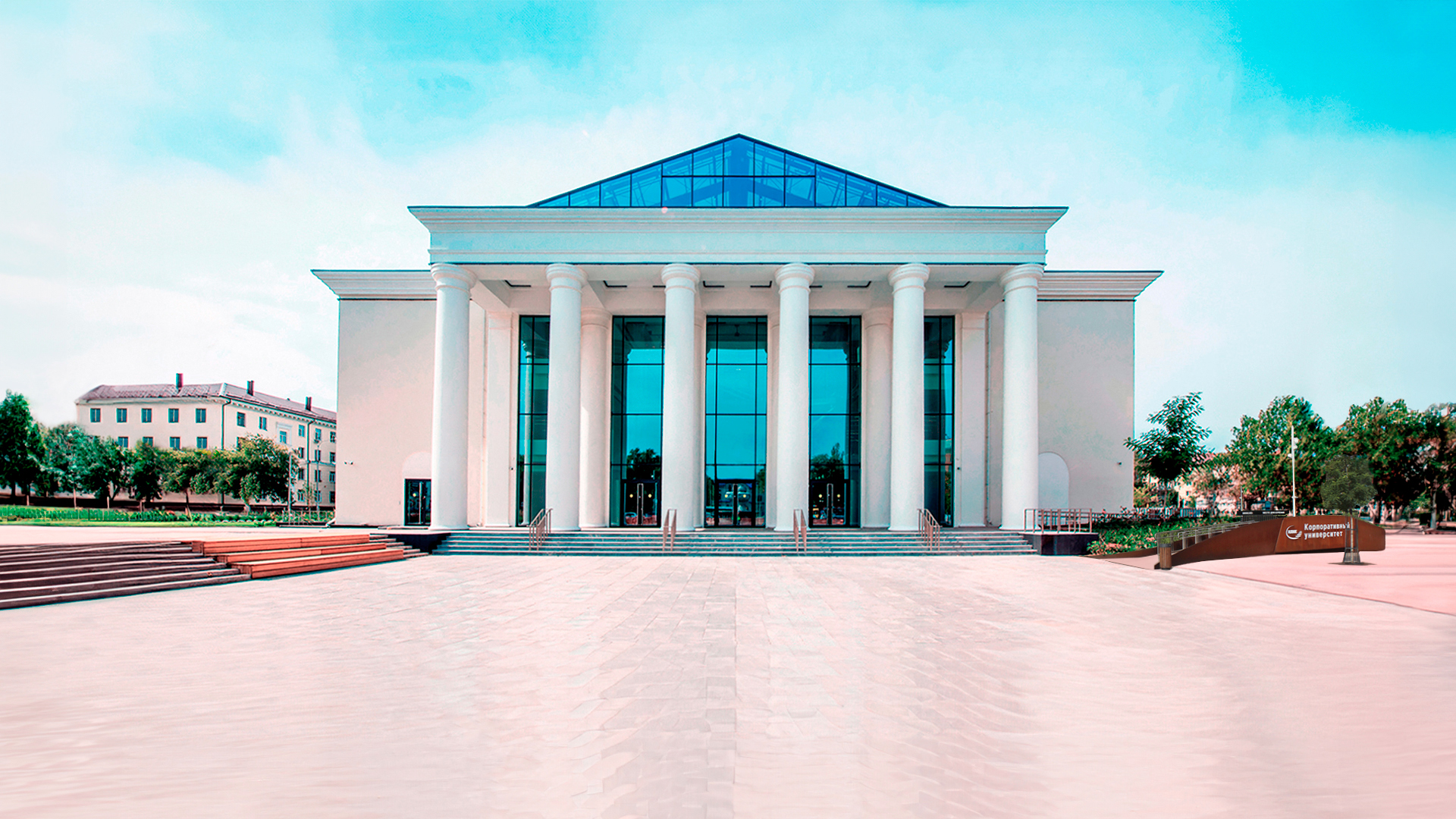 The campus of NLMK Corporate University is one of the most beautiful and high-tech buildings in the region.
It is a modern space for training and culture, which hosts training events for NLMK Group employees as well as sessions, conferences and other events for the Company ecosystem and external customers.
The campus was built in place of the former Metallurgists Palace of Culture in Lipetsk. The building is distinguished by characteristic elements of mid-1950s Soviet architecture and technologies of tomorrow. Every detail of the interior space has been carefully designed to accommodate various event formats, with simultaneous interpretation and video conference facilities.
People / Day Campus Attendance Rate
Conference Hall
A modern transformable conference hall with 500 seats and a mechanized stage. As needed, this stage can take on an "amphitheater" configuration with concentric raised tiers for occasions when visibility of multiple presenters is needed, or the stage can be flat to allow a single presenter to be the focus of attention. Transforming the stage takes less than 15 minutes.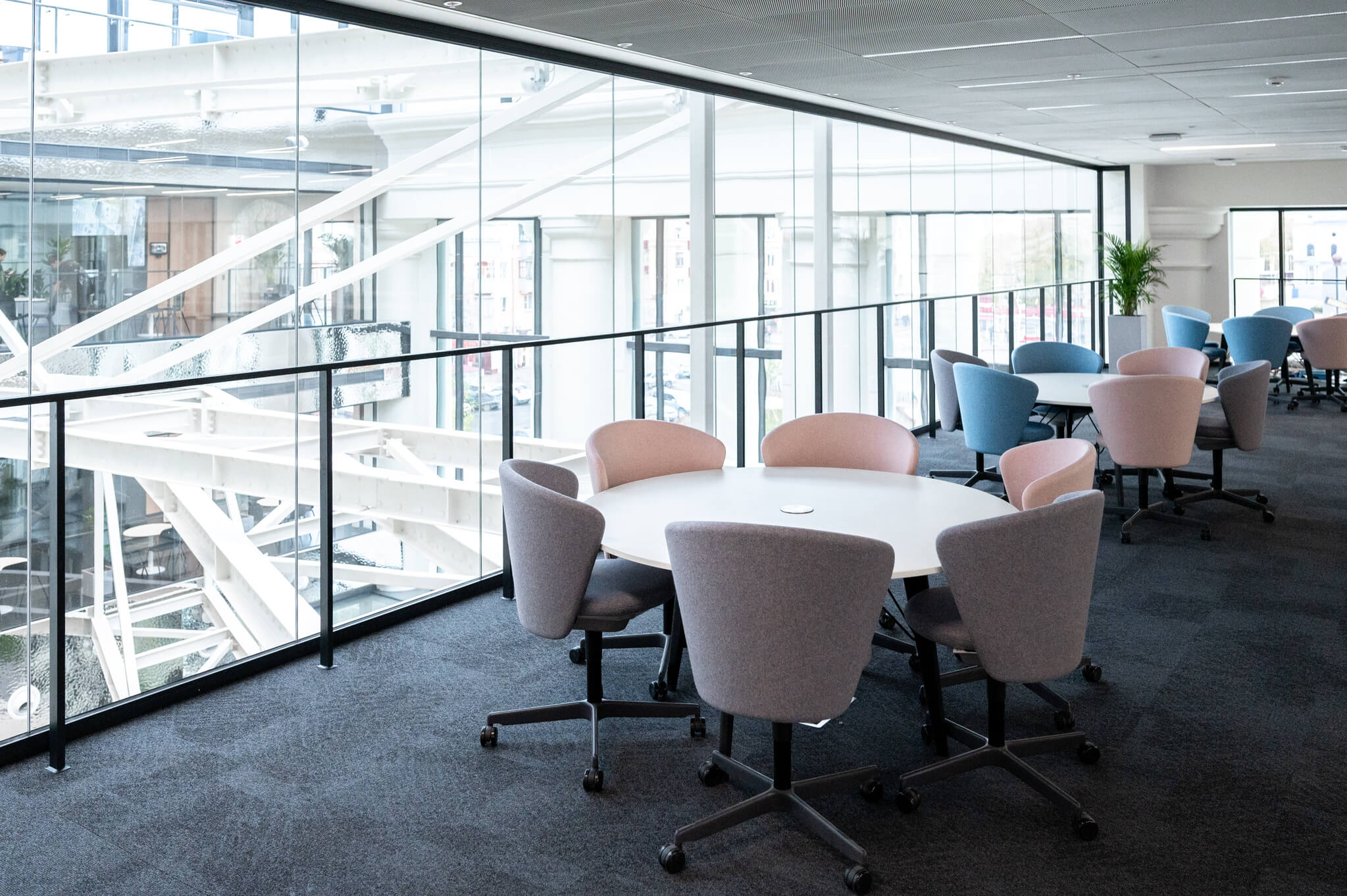 A comfortable learning environment
The latest high-tech equipment for communication and online broadcasting. Multifunctional transformative classrooms.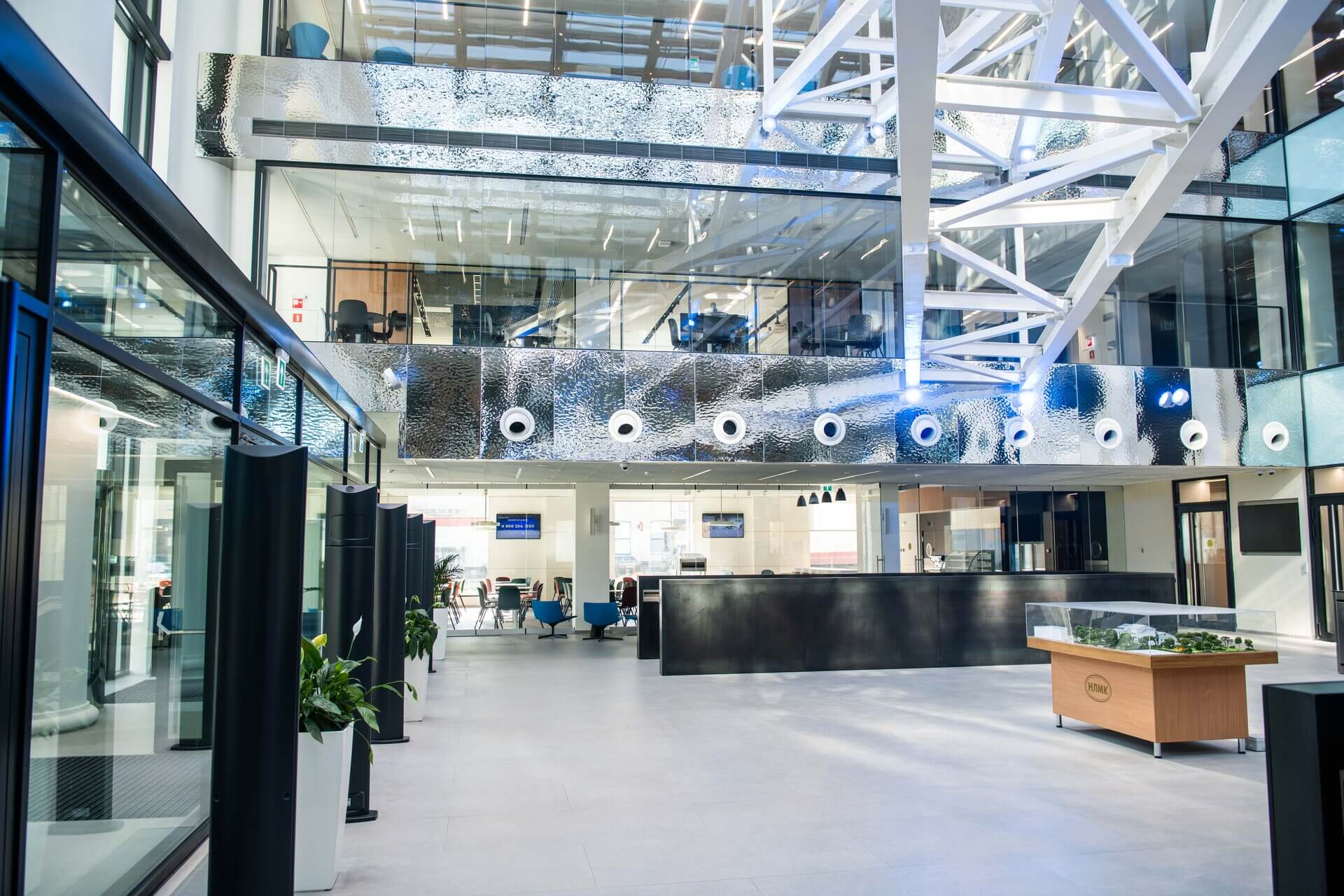 Multifunctional Space
guests capacity of multifunctional space
The first floor of the NLMK Corporate University campus has a space for exhibitions, presentations and press conferences. It is equipped with video stands and portable screens.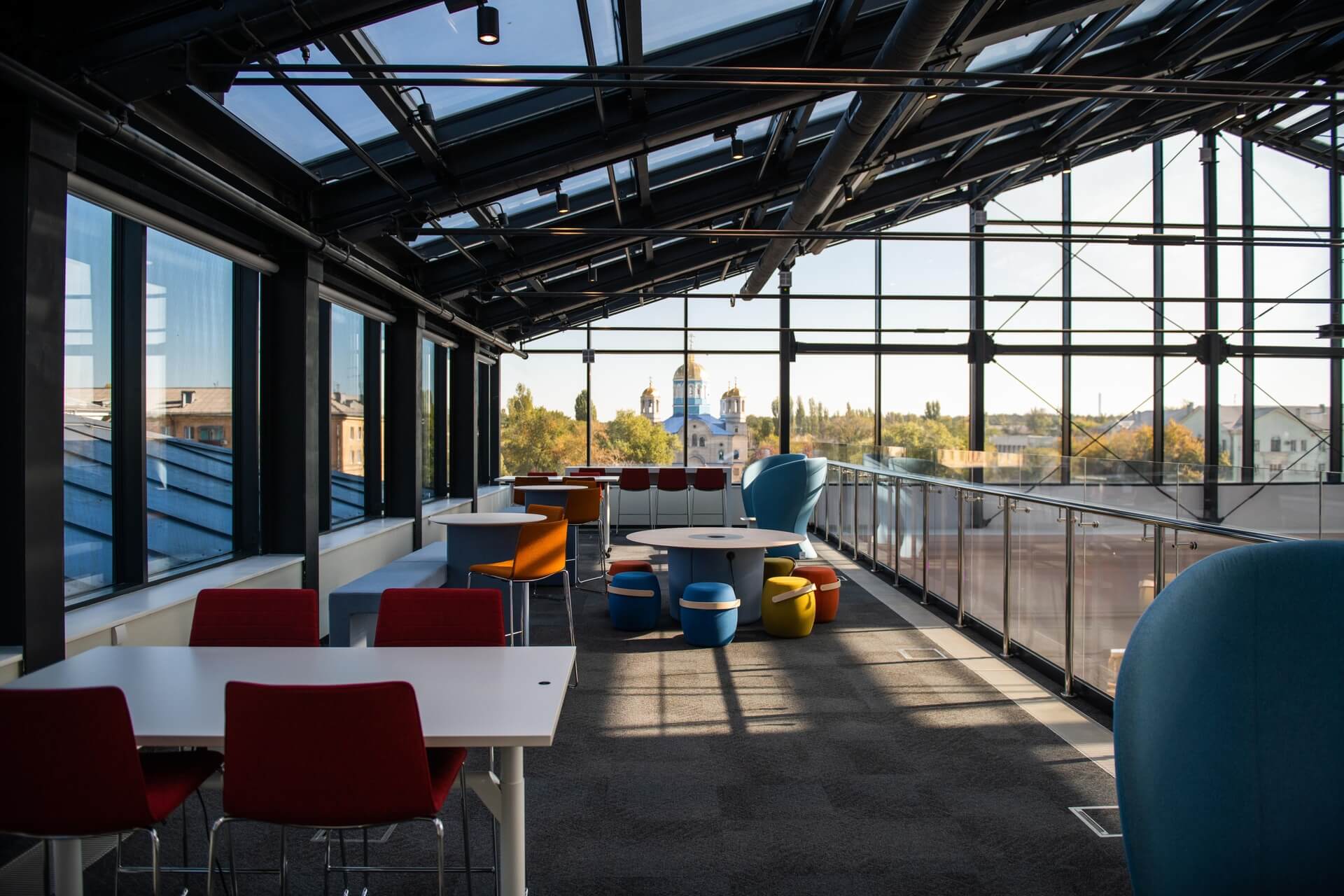 Library Balconies
Under the glass dome with a panoramic view overlooking the city square, a church and a park is the Corporate University Library. There is a lot of light and air in this space: ideal conditions for reading, reflection, privacy and creative thought.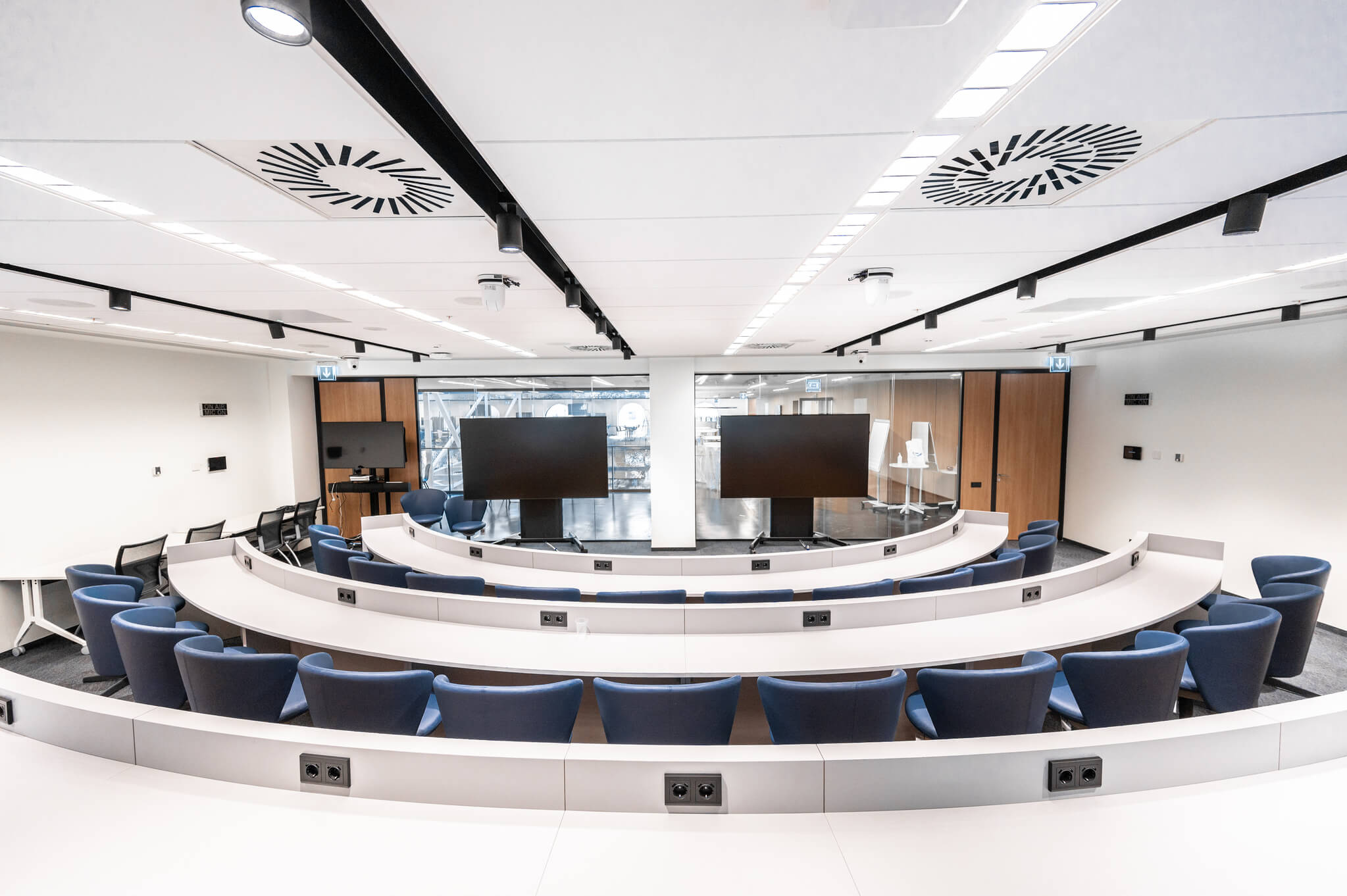 Amphitheater
This space is an analogue of university lecture halls. Different-level seating contributes to better visibility of the presenter and the presented material.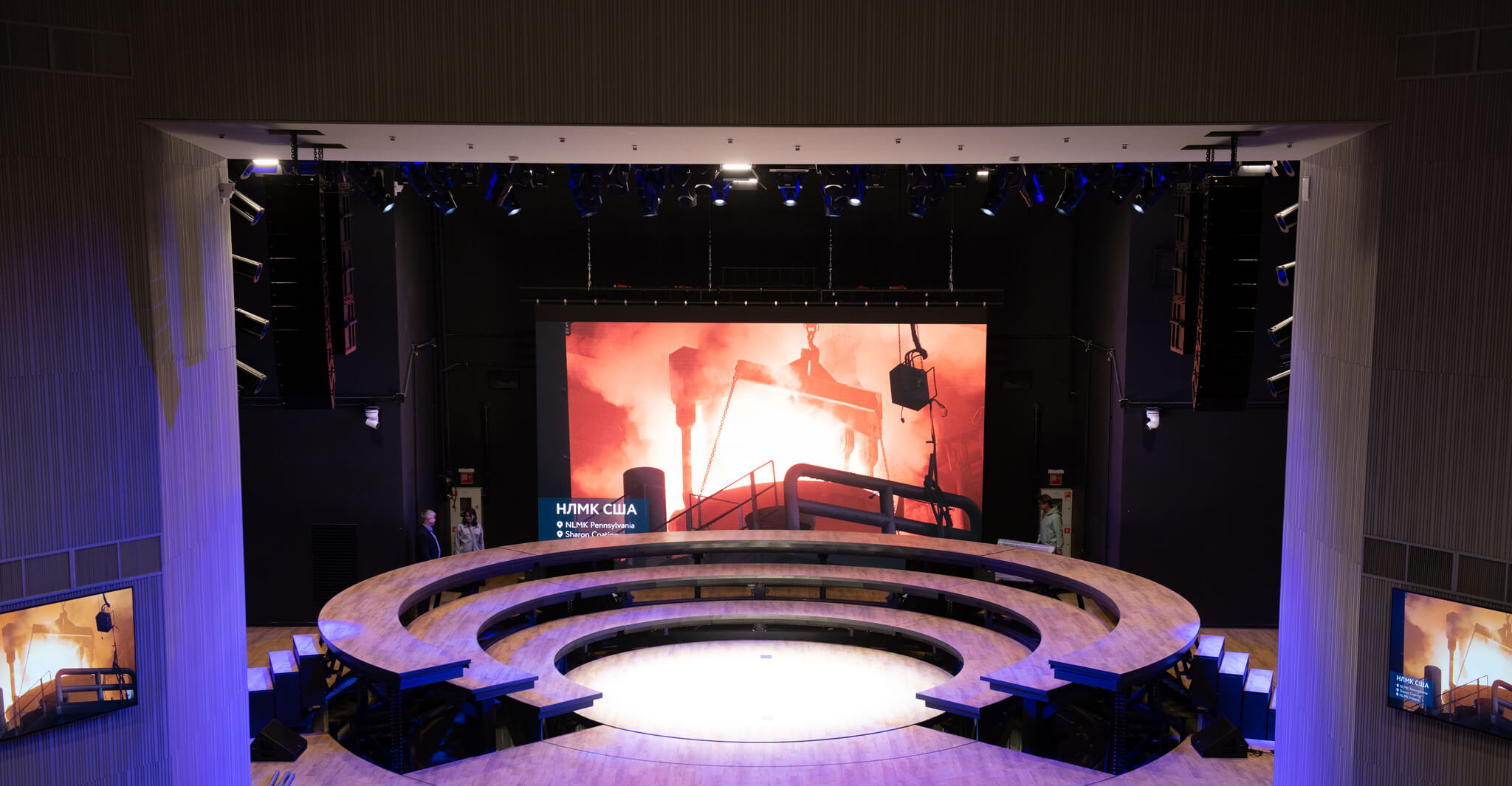 Stage
The transformable stage of the Conference Hall is a complex mechanized structure. In a matter of minutes, the stage can be transformed from a flat space one with raised tiers like an amphitheater. The presenter and the listeners are kept in close proximity to each other, without barriers or borders.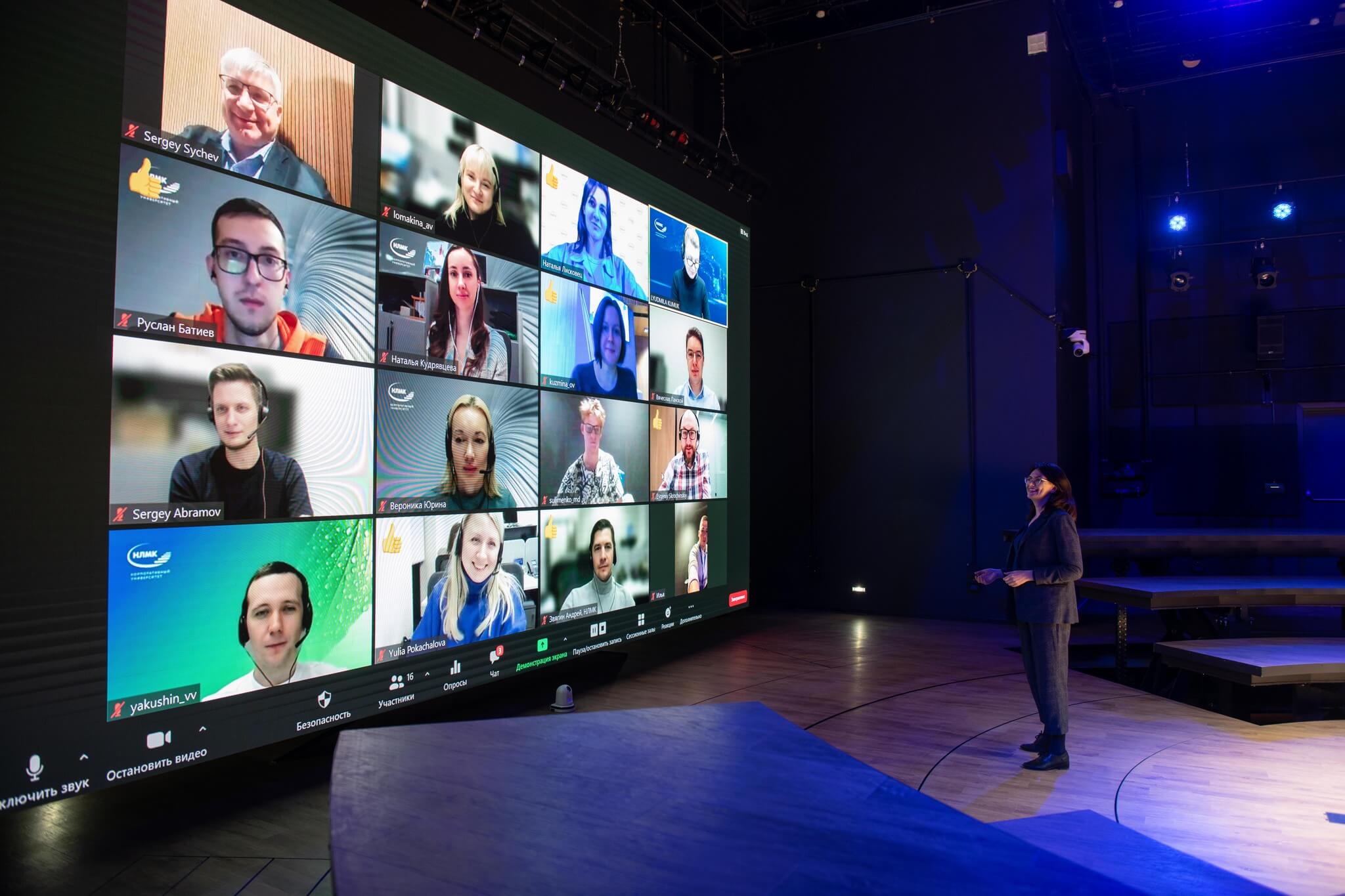 Virtual lecture hall
The virtual lecture hall uses advanced multimedia technologies to create the sense of direct contact between the instructor and students.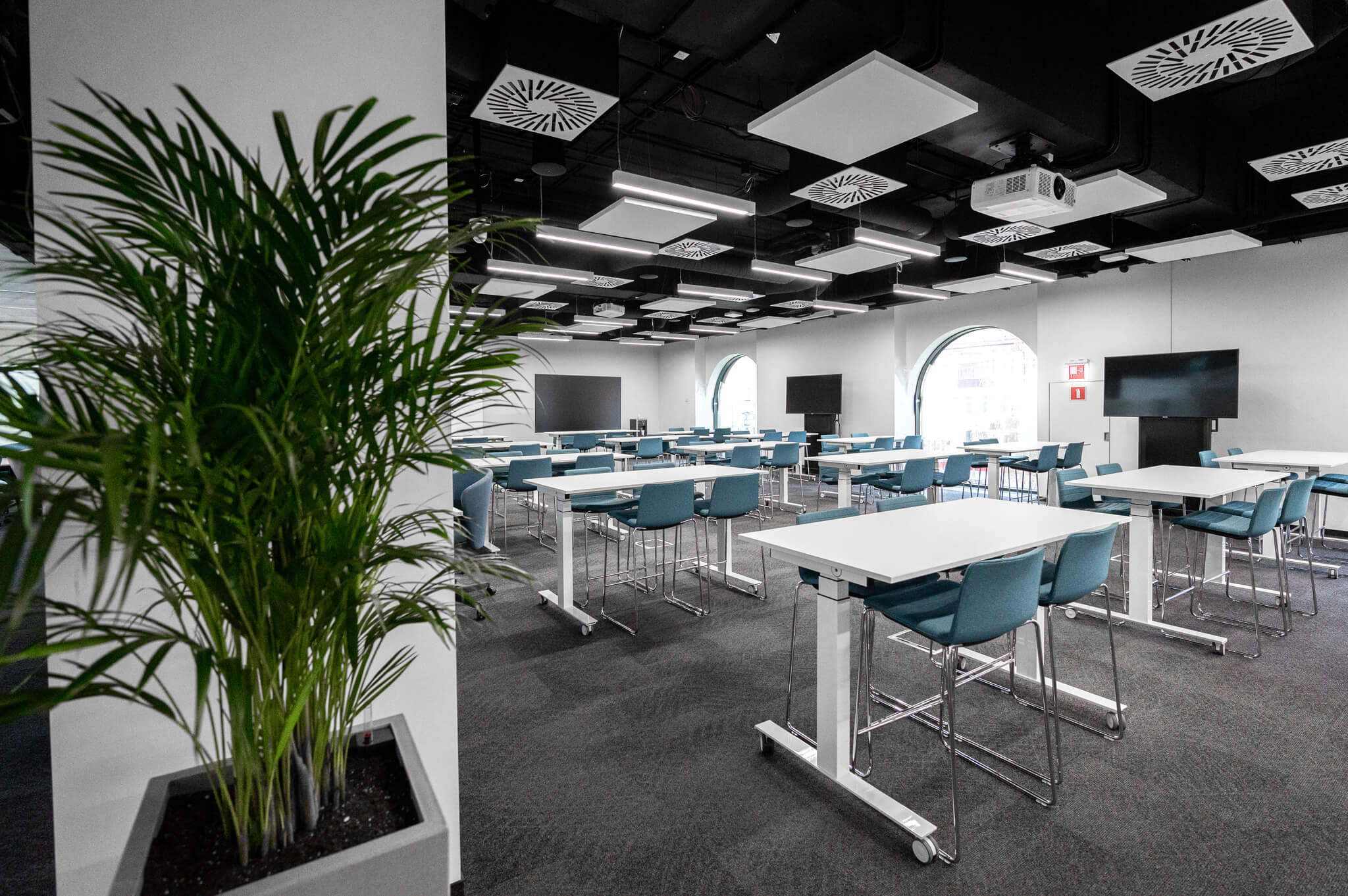 High-technology lecture hall equipment
This virtual lecture hall contains touchscreen whiteboards, panoramic HD screens to establish trainer-student "eye contact", time-tracking and QR-code and course information displays.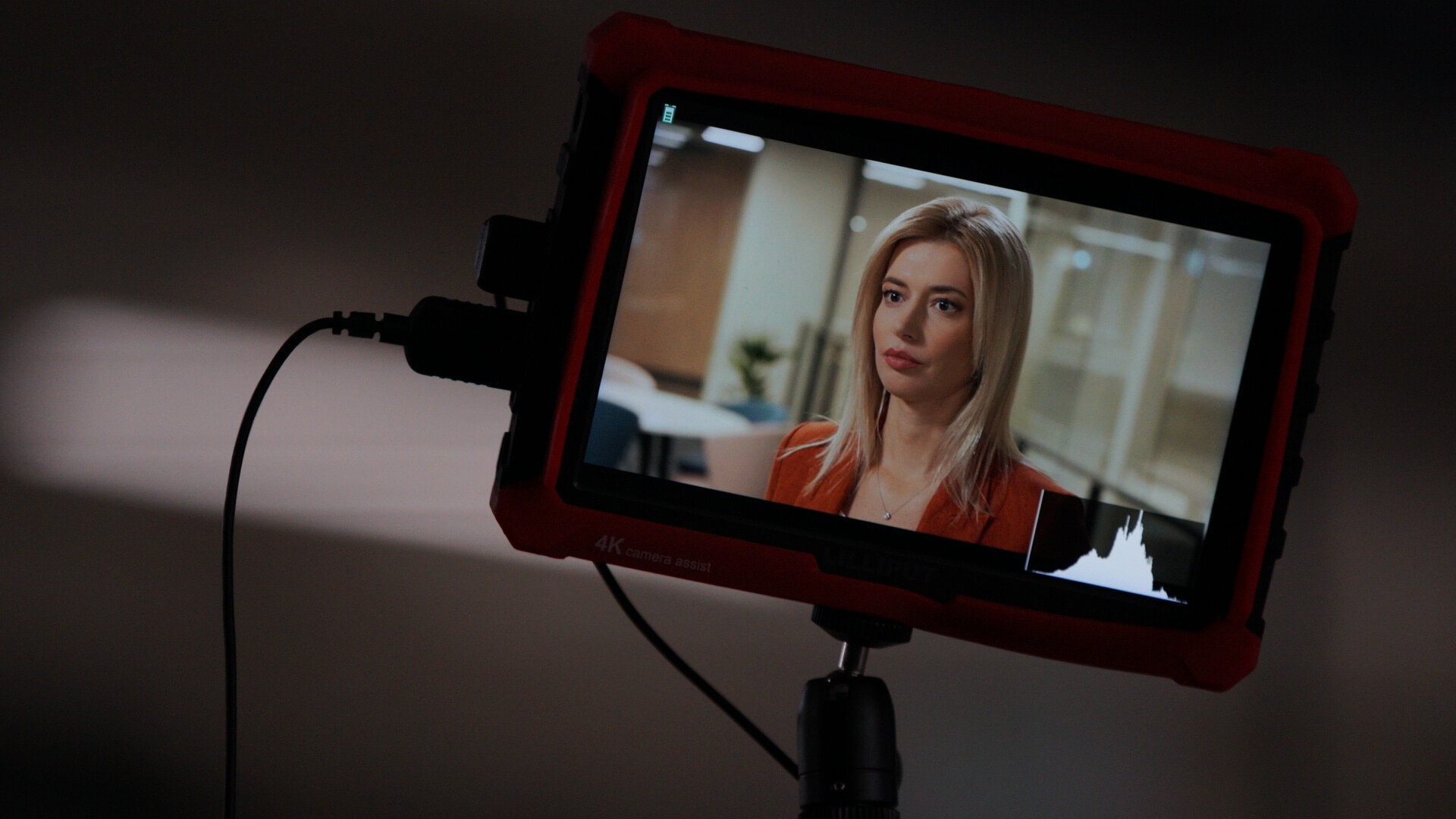 In-house studio to record webinars, podcasts and Learning Solutions content
NLMK Corporate University has its own multimedia laboratory. It's equipped with everything necessary to create professional audiovisual content with audio recording, photo and video devices, Сhroma key, studio light.