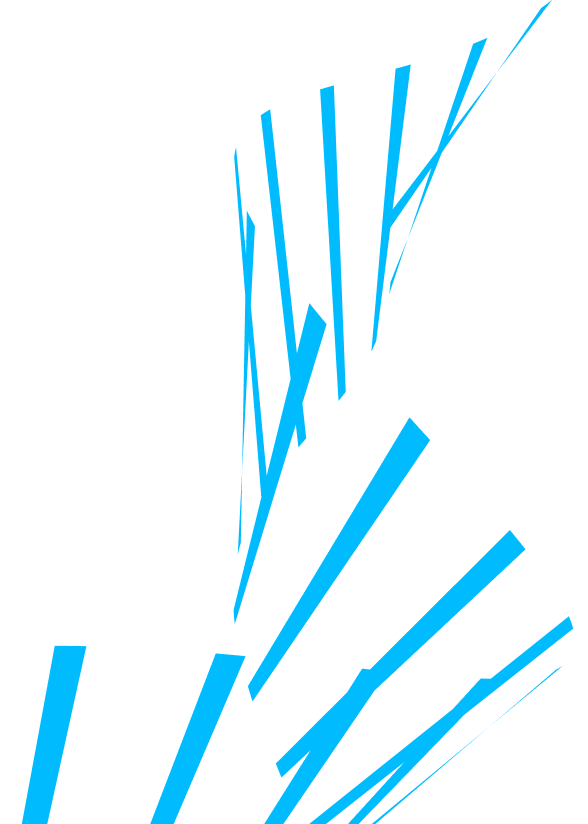 Knowledge transfer in NLMK Corporate University is a standard practice, and even the President of the Company conducts training courses.
Author: Svetlana Kulagina
Section: Interview
NLMK Corporate University is five years old. Whom and what is taught here, and why did a steel company find it necessary to create such a structure? "OMK Komanda" asked these questions to Valentina Satarova, Head of NLMK Corporate University.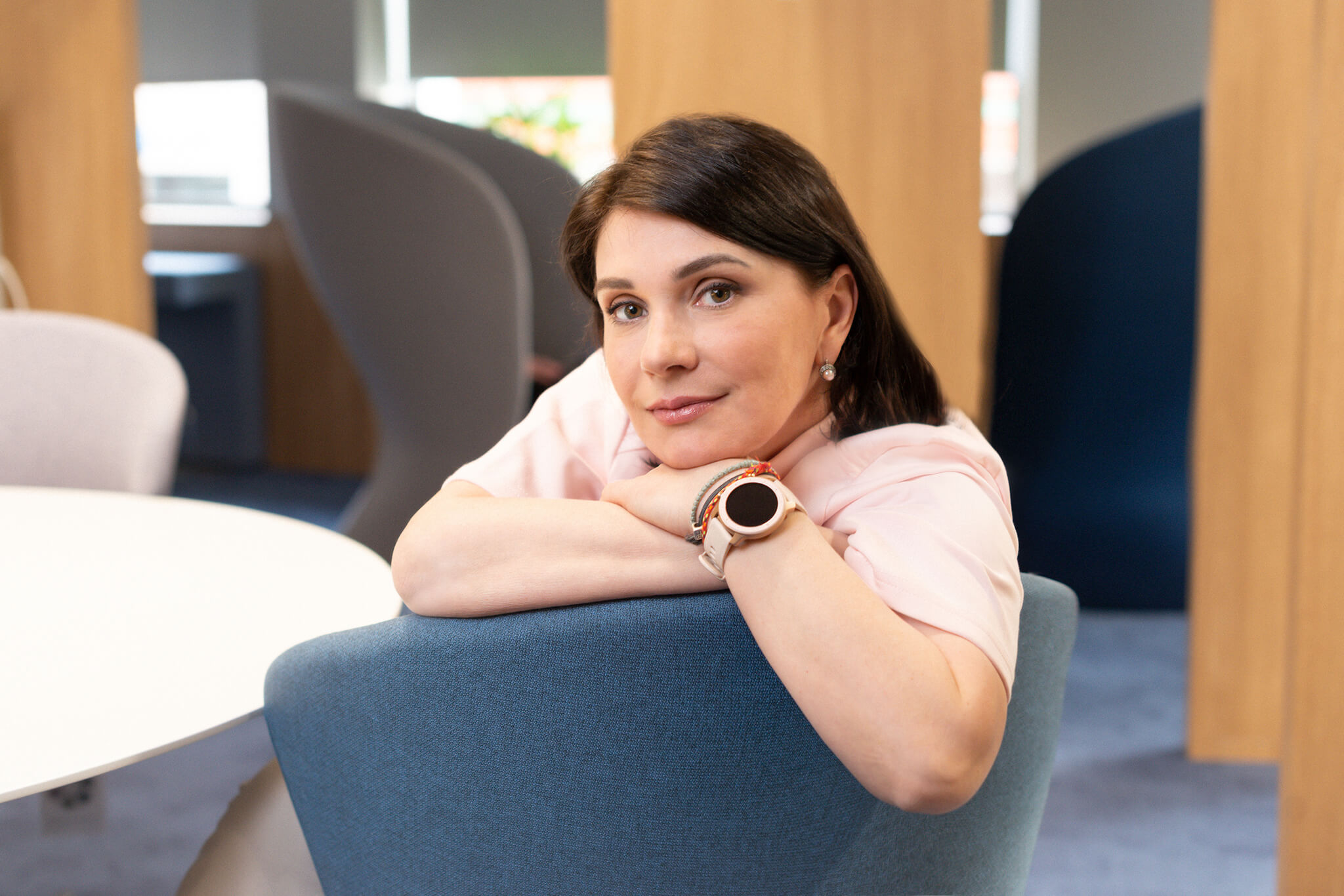 Valentina Satarova, Head of NLMK Corporate University.
She has been working for NLMK since 2016. Before that, she was the Head of Learning in a bank sector of a major international company for 12 years. Valentina Satarova is a Candidate in Psychological Sciences (Rus. "Kandidat Nauk"); she finished her postgraduate studies and defended her thesis in Leningrad State University in 1999. In 2009 she received further education in Erickson Coaching International and now has international ICF certifications in Individual and Group Coaching. In 2011 she finished her MBA course in Strategic Management at Moscow International Higher Business School MIRBIS (Institute)/London Metropolitan University.
— Valentina, let's start with the main point: what key business task is solved by NLMK Corporate University?
— Our University was founded in 2016 to unify management education for all the enterprises in the NLMK Group. Initially, our target audience comprised about six thousand people; these were managers of all levels — from foremen to the Company's President. Now we are expanding the range of participants in our Learning Solutions. For example, in the Foremen School Programme, our workers also take part; they are not managers yet, but they are in our talent pool as prospective future managers. For our technical experts, we developed programmes to implement their individual development plans.
NLMK Group is an international company; we have production assets abroad, in the USA and in Europe; this is why we always translate our Learning Solutions into English, and most of them into French as well. Moreover, NLMK's education ecosystem includes partners with which we operate in one business field: These include Freight One, First Port Company, Volga Shipping, and the Corporate Solution Centre. Thus, our target audience is expanding.
In the Corporate University we develop management competencies and we prepare leaders. Hard skills training for the skilled workers in our company is provided by the Technical University. Why are leadership programs so important to us? A considerable contribution by leaders and managers is shown in the way the Company is growing and operating and in its capitalization. NLMK Group implements major, long-cycle investment projects, which have their own unique features. To manage such projects, we need not only leaders, but leaders borne of the Company's own culture and style.
Notes
NLMK Group is a vertically-integrated metallurgical company, a major company in Russia, and one of the most efficient manufacturers of steel products. NLMK enterprises are located in Russia, Europe and the USA. The core asset of the Group is Novolipetsk Steel Manufacturing Enterprise. About 53 thousand people work in the company.
— Who teaches in the University?
— NLMK is an extraordinary company! About 80 percent of the Corporate University teachers are internal trainers. There are about 380 of them. I do not know any other steel company in the world with such great involvement of top and middle managers into the learning process. This includes not only one-time lectures from the company's top managers, but the entire range of our Learning Solutions' execution.
Our programmes are held by Grigory Fedorishin, President of the Company, our vice-presidents and divisional managers, directors and another 350 managers. All of us make up the Corporate University.
The idea to create the Corporate University belongs to Oleg Bagrin. He has served on the NLMK Board of Directors since 2004; he was President and Chairman of the Board from 2012 to 2018, and he presently serves as the Deputy Chairman of the Board of Directors. He is a business customer for a range of Learning Solutions and he is an active trainer in the Corporate University.
When the top leader of a Company sets such a high standard, one does not need to make or to convince anyone to become an internal trainer. Top and middle managers and the key experts come to us themselves and offer to develop and to deliver Various Learning Solutions courses. The process is in progress; it means that it is not necessitated, it is organic. NLMK has always had the background for this; the Company has rich expertise, very strong internal experience, and a powerful mentorship spirit and sense of care for its colleagues.
— The "Leaders Teach Leaders" concept is widely used around the world. It is used by corporate universities of such companies as General Electric, Boeing, IBM, Google, Apple; it is practically worshiped by German Gref, Head of Sberbank. What is unique in your approach?
— Sberbank, and personally German Gref, mostly go in for 'enlightenment' and making new knowledge popular; they speak about new global processes, explain things and motivate people to follow trends. Our internal trainers have a different task — to develop practical skills to manage people and projects in our company, to increase the leaders' effectiveness in achieving our primary goal: to become the best steel production company in the world.
You can invite an expensive and popular trainer from the outside, and that trainer will tell you in great detail all about things like 'emotional intelligence.' But if we actually speak about topics specific to our Company, such as our finances, our manufacturing system, or the methods of project management, who knows better about us than we ourselves? Who is the best to answer all the participants' questions with the examples from our Company? Whom do they see at work every day?
We are trying to make our programmes more concise; in steelworker slang this is called "less waste, less slag"; that is, less irrelevant information and irrelevant skills.
— What do you teach future and current leaders? For example, what Learning Solutions does a leader have to partake in, if he or she has just been appointed to this position?
— We have a learning path for new leaders. During the first month (s)he takes a course named "The Company". Here (s)he learns everything about NLMK, how the company was founded, what competitive advantages it has, how we earn money, what our structure is, how internal processes of the company are arranged, what strategic cycles exist, how we form our strategic goals, how the previous goals were completed, and what plans we have today. Next, for the following six months, three more Learning Solutions are planned and given: "Leadership", "Enterprise Economics" and "Leadership in Occupational Health and Safety".
Many of our Learning Solutions are assigned based on the management level, e. g. frontline manager, middle manager, or top manager. Every manager can select Learning Solutions according to his or her own individual development plan.
— How many Learning Solutions do you have?
— We now have 45 Learning Solutions delivered by trainers, and 150 e-Courses. These courses can be selected individually in the Corporate University site and learned in any time period one prefers, 24/7.
— What Learning Solutions are these?
— We have four Learning Areas. In a way of thinking, these areas comprise four actual schools. The first one is "Strategy and Value Management". NLMK is a serious school of strategic planning; strategy and finances are closely related. The next area is "Operational Efficiency and Safety", about how we operate and how the leader's actions must support the operating performance of the business. The third is "Leadership and Teamwork", about effective communication, about the model of facilitative leadership, about how the leader must set tasks, motivate, estimate and give productive feedback. The last area is "Project Management". Here we included all the digital tools used by and for team management.
We also have Leadership Development Programmes; these are programmes for our talent pool. For example, we have the "Foremen School Programme", designed to prepare candidates from our talent pool for actual foremen positions, our "Level Up" Talent Pool Development Programme for the middle managers' talent pool, and our Dream 100 Executive Development Programme (for top 100 leaders), which we deliver in partnership with INSEAD Business School.
— How do you teach new digital skills to people? It is likely that you involve not only internal trainers; is that true?
— We have various learning formats. They include creative collaborations of our trainers with external trainers from the best business schools. We do not aim at inviting the "most popular, sensational" trainer. What matters the most for us is the benefit the learner gets through the learning experience.
We do like various wow-effects — these are interesting. We shoot videos, we use gamification during education. We understand that an adult should not study in the traditional (and boring) form; an adult is a child as well, (s)he wants something new and interesting. But at the same time adults are very pragmatic and they always estimate what they can use after learning. We consider all of this in developing our Learning Solutions.
Digitalization for us is not only a modern competency which we must develop; it is a tool set to raise the Company's performance and to achieve our business goals. We understand what goals NLMK Group must achieve by 2030, and for these goals the competencies are determined that must be developed in our employees.
The task of the Corporate University is to set priorities in education.
— How do you cooperate with your international companies? Do you just translate educational content into English or French?
— First, we adjust our Learning Solutions; for example, "Leadership". We show this solution to our foreign colleagues. We have employees who speak various languages, English at least. When translating a Learning Solutions course, we ask our colleagues: "Is it important to customize anything? Are there any specific features for your country?" Next, we prepare trainers from among our international colleagues and transfer this Learning Solutions to them. This is quite different from the case when a Russian trainer comes and tells us everything about how they operate; the international partner manages the deployment of the Learning Solutions and forms training groups on their own. We simply provide assistance as needed.
— How do you measure the effectiveness of the Learning Solutions?
— We use the well-known Phillips-Kirkpatrick assessment model, according to which all Learning Solutions are evaluated at five levels. We work with that model's first four levels. The first level is the Reaction Level. It refers to what happens after training, what people describe as "liked — did not like". This is the topmost level. It is measured using a feedback questionnaire.
The second level for all Learning Solutions is where we measure the change, termed and named "Delta" through the use of tests given at the beginning and end of each Learning Solutions course. This is how we see how people's knowledge changed through the course. It is useless to assess knowledge only at the end of the Learning Solution. You could have come in to the course with a high preparedness level. This is why we always estimate the "delta" (the change). Presently we have a 30 percent knowledge delta, and we are very happy with this. Most world benchmarks currently achieve about a 15-20 percent delta rating.
The third assessment level is the level of behavior changes; this is measured not according to the results of any one Learning Solutions, but annually.
At present, we are trying to determine how to measure the fourth level — the level of influence on our business.
— Today NLMK is constructing the Corporate University campus. What will this building have?
— Indeed, we are now finishing the construction of the CU building in Lipetsk. Additionally, we have also repaired and equipped all of the sites there where our educational programmes (both face-to-face and online) are delivered.
Why are we building a new large campus in Lipetsk? Lipetsk is our home locale, our main site. We needed our own premises. We wanted to have our own large building, a multifunctional center equipped with state-of-the-art facilities, and not just rent a building.
NLMK Corporate University arranges a large number of various meetings in various forms, including meetings with business partners; it is not always convenient to hold them at the main corporate offices. We studied best global practices and saw how the finest corporate universities are equipped — and we brought all this into being in Lipetsk.
We will have transformable halls and a tiered stage. There we will also deliver programmes for our corporate ecosystem, including external clients and meetings of work groups, of which we have many.
There will be no hard-skills vocational training in this building. It has no simulators, nor does it have machines or tools; it will only host business audiences, and the new 500-seat conference hall will have a low stage for better arrangement of business presentation formats: panel discussions and speeches. We tailored this building to develop our management potential.
NOTES
NLMK Corporate University was founded in 2016.
Its mission is to use Learning Solutions and a superb development environment to prepare current and future leaders of NLMK to implement a wide array of challenging tasks in a fast-paced world.
The Learning Solutions Portfolio includes four Learning Areas, 45 Learning Solutions, and 150 e-Courses.
NLMK Corporate University's team has over 50 people. Its target audience numbers about 7,000 people.
Since 2019, the Corporate University has been a member in several international communities: the European Foundation for Management Development (EFMD), the Executive Corporate Learning Forum (ECLF) and Steeluniversity & Worldsteel Education and Training Committee (ETCO).
In 2021, the Corporate University Campus, a modern multifunctional center which has no rivals in the region, will be launched in Lipetsk. It can hold an event in any form with the support of video conferencing and simultaneous interpretation into several languages.
FACT
Leaders Teach Leaders (LTL) — a system to directly involve key managers and experts in the enterprise in our training regime. These leaders discuss internal and external challenges for the enterprise, its values and mission, as well as share the leadership attributes and management models, professional knowledge and skills, which allows the current leaders to develop their successors.
The LTL system was devised in the 1990s through the first decade of the 21st century. In the book The Leadership Engine, author Noel Tichy, one of the main developers of the Leaders Teach Leaders approach, illustrates the dependence of long-term market success upon the mechanism of leadership preparation, using the studies of the experiences of major companies. He describes the Teachable Point of View model and, based on this, he offers a range of approaches to leadership.
Source: Glossary of Sber University